Commendation Meeting of the Proposal Improvement Activity in the Second Quarter 2016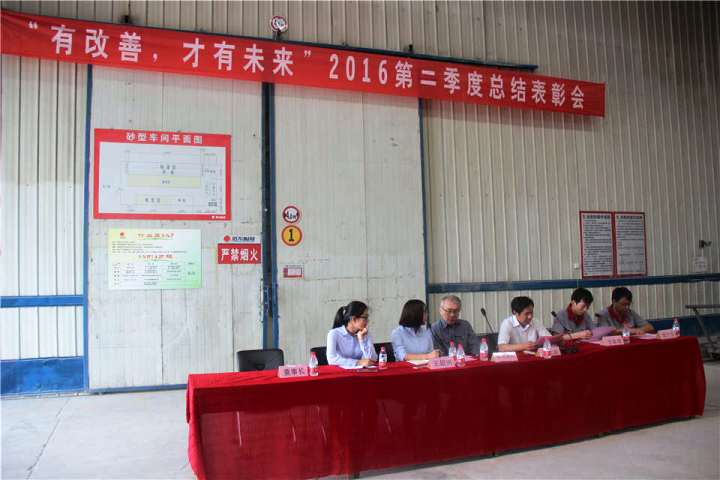 The commendation meeting of the proposal improvement activity in the Second Quarter 2016 with the theme of Only Improving Will Have Future was held as scheduled on the morning of 9 August. The attending guests included the chairman Mr. Long Zhanwei, the management expert Suzuki Norio from Japan, the management consultant Wang Chaonan from Shanghe, the Bureau of 5S Affairs and the representatives from all departments.
  The meeting commended 35 staffs, including the advanced employees, outstanding monitors and group leaders. In the second quarter's proposal improvement activity, due to the staffs' high enthusiasm, we received 10092 improved items of all kinds, among which personal improvements reach up to a maximum of 291. On the whole, we made much better than the first quarter.
  Staffs play their talents, create values and show themselves in such proposal improvement activities, while the company through which trains their staffs to find the problem and then to solve it. Finally, the ultimate beneficiary must be the staffs themselves. Only improving will have future; improvements make our work easier!